FRENCH
Hello,
I'm Mrs Karen Reid, and I am the subject leader for French at Malcolm Sargent Primary School. As a teacher of MFL, I am passionate about my subject, and strive to promote my love of languages to the children. Our aim is that by providing all pupils with a rich and exciting experience of language learning, they will develop a genuine interest in, and positive curiosity about foreign languages throughout their time at the school.
Languages are an essential part of a broad, balanced curriculum. Not only do they provide an opportunity to communicate more effectively with others, they also help children to understand what it is to be a global citizen, as they develop a deeper understanding of other cultures and the world around them, with a better awareness of self, key individuals and cultural differences. This includes the importance of tolerance and understanding, which is crucial knowledge in today's world. Understanding and using a foreign language also helps to increase a child's understanding of their own language, and the building blocks which form this. The process of learning a language reinforces fluency and understanding of grammar, syntax and sentence structure.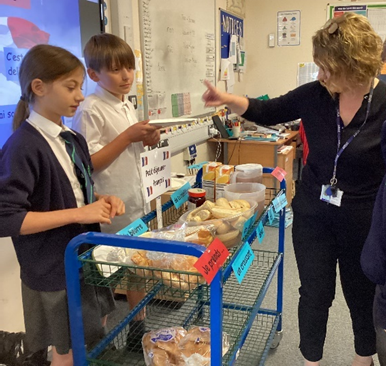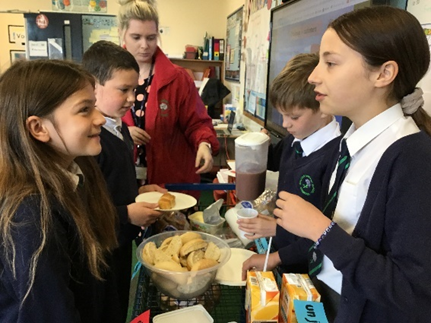 We offer a relevant, broad and high-quality French curriculum to pupils from Year 3 to Year 6, using the Language Angels scheme of work and resources. Our language lessons are engaging, interactive and stimulating, and cover a wide variety of topics and themes. Appropriate levels of challenge and differentiation are planned, ensuring pupils learn effectively, continuously building their knowledge of and enthusiasm for French. Essential knowledge, e.g. vocabulary words and phrases, phonics and grammatical concepts, are revisited and practised in lessons so that children learn more and remember more as they progress through school. Children build on previous knowledge gradually, as their French lessons continue to recycle, revise and consolidate previously learnt language, whilst further developing their language skills. All aspects of the KS2 MFL curriculum are incorporated into each unit: speaking, listening, reading, writing, basic grammatical knowledge and cultural understanding.