GEOGRAPHY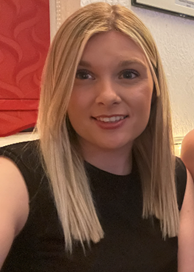 My name is Adele Raistrick, and I am the Geography subject lead. Geography is a huge passion of mine because not only have travel and exploration always provided large enjoyment for me, but it is linked to so much of our everyday life. It gives children a real understanding of why the world is the way it is in both human and physical form. By understanding how the world has become what it is today including topics such as climate change, we are able to protect and preserve the world for future generations to come.
Geography is central to children's understanding of their locality, and wider localities, their place in the world around them, and how that world works and interacts. It should be fun, relevant, challenging and engaging - supporting children's understanding of how localities compare and contrast, develop and change and are influenced by human and physical features. Children should develop skills in enquiry, investigation and making connections between places, people and things that occur in the natural landscape.
Geographical skills
Here at Malcolm Sargent, children are taught geographical knowledge sequentially from Foundation stage to Year 6, building on their understanding of geographical concepts and giving them a context with which to apply their skills. Geography encompasses a multitude of different skills including observation, describing, comparing, talking and explanation. Children develop and fine tune these skills as they progress through the school. There are three key aspects to geographical thinking which are place, space and scale. Place focuses on the environment both human and physical. Space highlights location and relationships and scale introduces changes in perspective from the local to the global. Throughout their time at Malcolm Sargent, the children will build up their field work skills which encourages to children to engage directly with the outside world, allowing them to develop their geographical skills in a meaningful and current context. Below you will find a link to the skills progression document.
What can you do at home to help?
To be able to encourage, engage and inspire the children as much as possible we need your support at home too. By looking ahead at the topics coming up you can begin to gain their interest from the get go. This can be done through looking at books, researching, watching geographical programs and visiting different places.
We believe in inspiring the children through hands-on teaching and engaging experiences as much as possible and aim to get the children involved in practical activities including fieldwork outside of the school as much as possible: