YEAR 4
Welcome to Year 4 and our passionate, dedicated and committed team of teachers: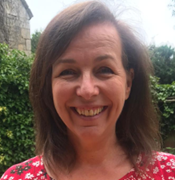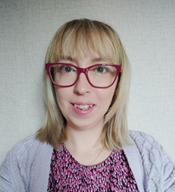 Ms Clare Barton (Head of Year) Mr Rob Lynch Miss Abigail Overend
Working with Year 4 students as they go from lower KS2 to upper KS2 is a lways exciting. The children's vocabulary grows quickly, and their reading and writing fluency improves, when we put a focus on daily reading at school and at home and completing the Accelerated Reading online quizzes. Then, we can gradually immerse ourselves in longer, more difficult texts, allowing us to explore more about engrossing topics – some of the children's favourites are Earthquakes and Volcanoes (Geography), Ancient Egyptians (History), Electricity (Science) and Developing an Educational Game (Computer Science) but there are many which you can see on our Year Group Long Term Plan.
"I have no special talent, I am only passionately curious" Albert Einstein
We enjoy promoting a curiosity in the worldly interest across a range of subject areas. We want the children to ask lots of questions and understand that learning never stops, whatever your age. We also work hard to let them know that making mistakes is not only OK, but also an essential part of learning new things and an indication that they are trying new skills and improving.
"Everything is hard before it becomes easy" Johann Wolfgang
It is an important developmental year for the children as they mature emotionally and academically. They are adjusting to working in a slightly more formal environment - the curriculum is more obviously timetabled and subject based. Whilst continuing to support them according to their individual needs, we guide the children to become more confident personally and to increase their independence and encourage reflection in their learning, constantly referring to a positive "Can do" growth mindset.
As teachers, we constantly appraise the children's progress, both by using teaching assessments, standardised tests, and teacher judgements, to enable us to identify and focus on overcoming any particular difficulties.
As part of the government's online Multiplication Check in June, we have a year-long goal of helping them become confident and quick recallers of all their multiplication facts (MTC). Their ability to quickly and accurately perform mathematical calculations significantly improves as a result of this knowledge memorization, which is complemented by practise on Hit the Button and Times Table Rockstars both at school and at home for homework.
How can you help your child?
We believe that children work at their best when home-school links are well developed. Parents are therefore informed of our learning topics and homework requirements so that children's learning can be supported and enhanced at home. The most beneficial thing you can do is to help your child is to encourage a positive attitude to learning and to develop a daily focused time for reading, and help them to practise their weekly spellings and their multiplication facts.
Our top tip for memorising is that practising for several five minute periods throughout the week is more beneficial than practising for one longer session every week.
If you would like to know any more about the detail of the topics that we explore and our learning progression, you can explore our current term's curriculum offer. The first page details a standard timetable for your child this half term, with an overview of the exciting topics, skills and knowledge being covered in each subject. We hope that this provides you with a detailed and useful look into your child's learning but if you have any questions at all, please don't hesitate to contact your child's teacher so that they can answer your questions.
Y4 - Curriculum Offer - Autumn 2 2023
Y4 Curriculum Offer - Autumn Term 1 2023
Y4 - Curriculum Offer - Summer Term 2 2023
Y4 - Curriculum Offer - Summer 1 2023
Y4 - Curriculum Offer - Spring 2 2023
Y4 - Curriculum Offer - Spring Term 1 2023
Y4 - Curriculum Offer - Autumn 2 2022
Y4L - Curriculum Offer - Autumn term 1 2022
Y4O - Curriculum Offer - Autumn Term 1 2022
Y4B - Curriculum Offer - Autumn Term 1 2022
Y4F - Curriculum Offer - Autumn Term 1 2022
Below, you will find further details of this year groups curriculum. For an overview of all of the topics covered across the year please click on the long term plan attachment below. The timetables that have been produced for each half term can also be found below.
CLASS

TEACHER

HOUSE

13

(Y4O)

Miss Abigail Overend

14

(Y4L)

Mr Rob Lynch

15

(Y4B)

Ms Clare Barton

Head of Year